DJ set
Rami Abadir is a Cairo-born music producer, sound designer, DJ and music critic currently living in Berlin. His work combines experimental, club and ambient music and deals with themes inspired by fiction, memory and cultural artefacts. At SONICA, he'll present his vision of cutting-edge Arabic club electronica, which he presented on last year's acclaimed album 'Mutate' (SVBVLT, 2022), which landed on the AOTY lists of Resident Advisor and The Quietus. It features a unique blend of hyperactive jungle, footwork, Jersey club and reggaeton rhythms, as well as elements of the Egyptian urban folk genre maqsoum, punctuated by the sounds of the darbuka percussion. His releases have also been released on Genot Centre, Hush Hush, Yerevan Tapes and Kaer'Uiks.
Abadir is part of SHAPE+ which is co-funded by Creative Europe.
---
---
AHO SSAN (FR)

Concert
Aho Ssan is currently one of the most exciting representatives of the French experimental music scene. His debut album 'Simulacrum', an exciting vision of noisily complex and twisting IDM electronica, was released on Subtext Recordings in 2020. Based on Jean Baudrillard's concept, it explores contemporary society's presentation of inclusivity and equality against his own experience of growing up in France. In 2022, he released the mind-blowing collaborative EP 'Limen' with Kenyan sound artist KMRU. Approaching sound from different directions, he relies on impossible jazz simulations and inventive Max/MSP patchworks. Aho Ssan is a vital new driving force within the tradition of Black radical music, combining virtuosic compositional talent with exploratory technological experimentation. At SONICA, he will present his latest project 'Rhizomes', soon to be released on Nicolas Jaar's Other People label. The artist collects different sound materials to create a musical rhizome, a concept that links back to ideas of horizontality, collaboration and cross-disciplinarity.

Aho Ssan is part of SHAPE+ which is co-funded by Creative Europe.


---
---
ALE HOP (PE)
Concert
Alejandra Cardenas is a Berlin-based artist, researcher and experimental instrumentalist from Peru. She composes electronic and electroacoustic music by blending strains of noise, pop, avant-garde and ambient. Using a complex repertoire of extended techniques for electric guitar and real-time sampling devices, she conjures a singular sonic vocabulary to craft performances of astonishing physical intensity and stunning atmospheres. Her solo career began in 2012 when she won the Red Bull Music Academy residency and made her first live performance at Boiler Room. She's been featured in specialized music media such as Pitchfork, the Wire, VICE, Noisey, Bandcamp and Tiny Mix Tapes, and presented her work at festivals like MUTEK and CTM Festival, and in concerts and exhibitions in Peru, Argentina, Colombia, Mexico, United States, UK and across Europe. She also writes scores for films, dance and theater projects.
Aho Ssan is part of SHAPE+ which is co-funded by Creative Europe.
---
---
ALEKSANDRA BAJDE (SI)
SONICA Commission Premiere (Immersive Performance)
Aleksandra Bajde is a Slovenian composer-performer, lecturer and researcher living in Vienna. Her recent work is inherently interdisciplinary and is a hybrid of composed and improvised music with elements of performance art. She is exploring and experimenting with the endless possibilities of sound and its expression, while also forging new links with other art forms and genres. Bajde expands her sound palette through incorporation of unconventional singing and playing techniques, different sound objects, and electronic sounds. Her music has been performed in several prominent venues and festivals, i.e. Alte Schmiede, Wien Modern, Brucknerhaus Linz, Crossroads Festival, November Music, Operadagen Rotterdam, Cologne Opera, Ljubljana New Music Forum and many more.

Aleksndra Bajde is part of SHAPE+ which is co-funded by Creative Europe.


---
---
ISABELLA FORCINITI (IT/AT)
SONICA Commission Premiere (Immersive Performance)
Isabella Forciniti is a Vienna based sound artist from Italy. She works in cross currents of experimental music, electroacoustic music, sound and multimedia art, digital and modular synthesis and in free improvisation. Currently she explores the musical and social potential of digital networking via mobile devices considering artistic, scientific and technological perspectives and is focussing on digital music performance, improvised music and tangible interaction design. She works with movies and is scoring gender-critical silent movies from the early 20th century. Forciniti worked with Elliott Sharp, Burkhard Stangl, Chra, Patrick Pulsinger, AGF, Billy Roisz and performed at numerous festivals such as Wien Modern (AT), Simultan Festival (RO), CTM Berlin (DE), Festival Visiones Sonoras (MX), Unsound Festival (PL), Elevate Festival (AT).

Isabella Forciniti is part of SHAPE+ which is co-funded by Creative Europe.


---
---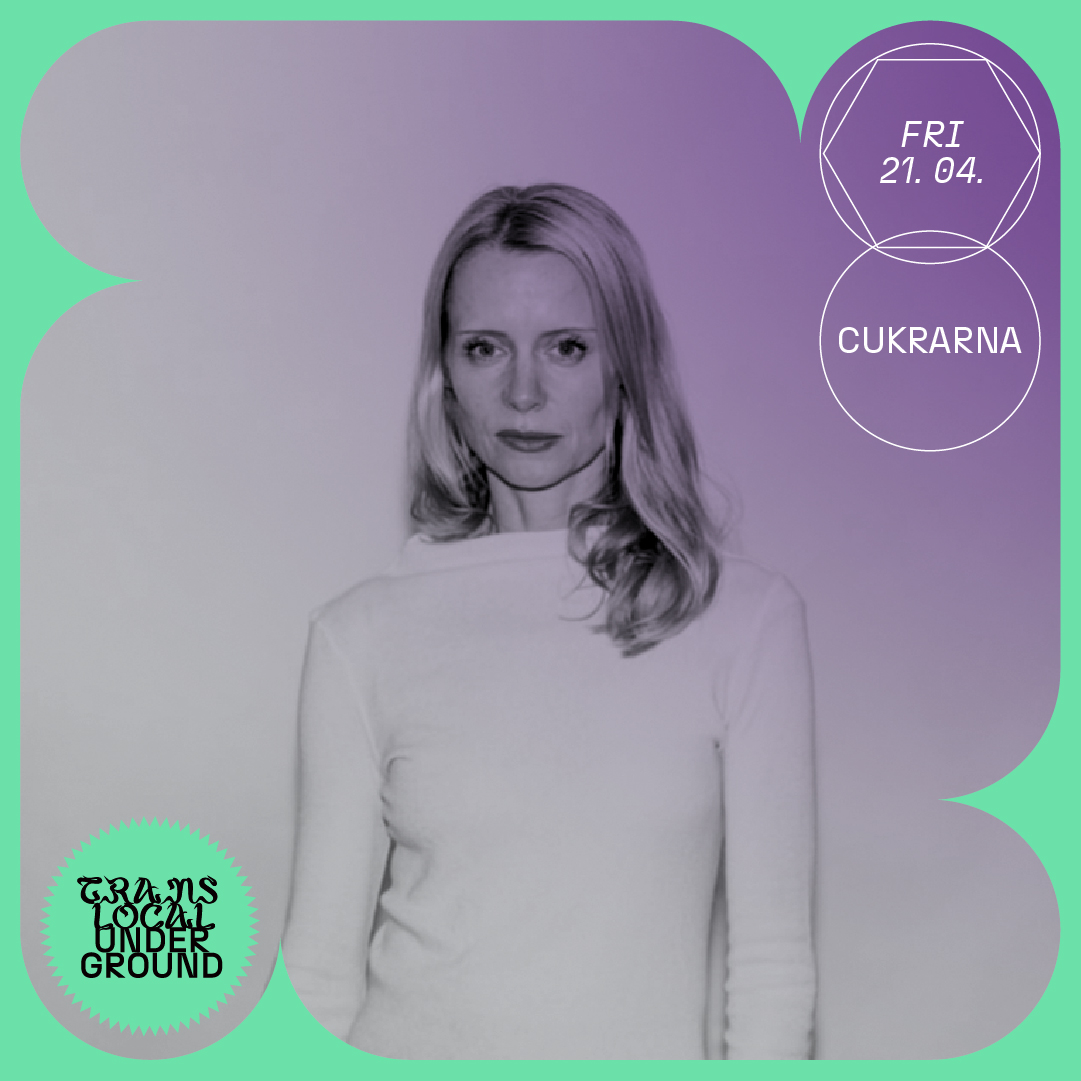 URŠULA BERLOT (SI)
SONICA Commission Premiere (Immersive Performance
Uršula Berlot works as a visual artist, theorist of art and lecturer, with an interest in the intersections of art and science. Her artistic practice is related to perception and conditions of consciousness, her light and kinetic installations investigate forms of cerebral landscapes, simulated nature and relationships between body and technology. Her regular collaborator is British sound artist Robin Rimbaud aka Scanner. Her work was exhibited among others at Today Art Museum, Beijing, Kunstlerhaus Bethanien in Berlin, BA-CA Kunstforum Tresor in Wien, Museum of Modern Art in Ljubljana, SONICA Festival in Ljubljana and Haus der Kulturen der Welt in Berlin.

Uršula Berlotis is part of SHAPE+ which is co-funded by Creative Europe.



---
Funded by the European Union. Views and opinions expressed are however those of the author(s) only and do not necessarily reflect those of the European Union or the European Education and Culture Executive Agency (EACEA). Neither the European Union nor EACEA can be held responsible for them.